Hi everyone, pleasure to be here. I am full into GTD and getting more into omnifocus, and automation etc.Oh and drafts!
I am trying to hide completed tasks in my "daily review" perspective. I've searched this forum and tried different combos, but can't manage to sort it!
This is basically due to show ALL open projects and completed. Also all tasks. But no completed tasks should be shown…
Could any lovely people please advise where i'm going wrong?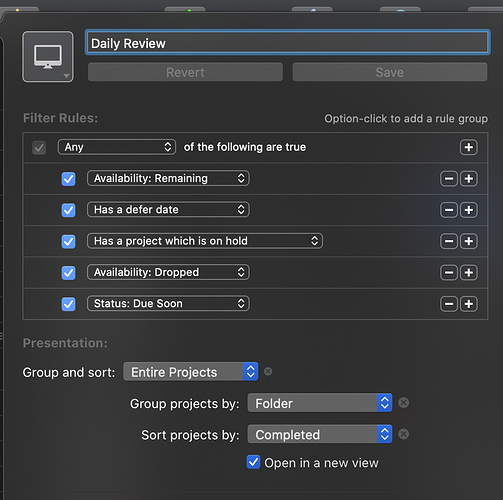 Thanks in advance!