Hey all,
Getting serious with tags and its working great!
bar one thing.
When i have a perspective setup with this method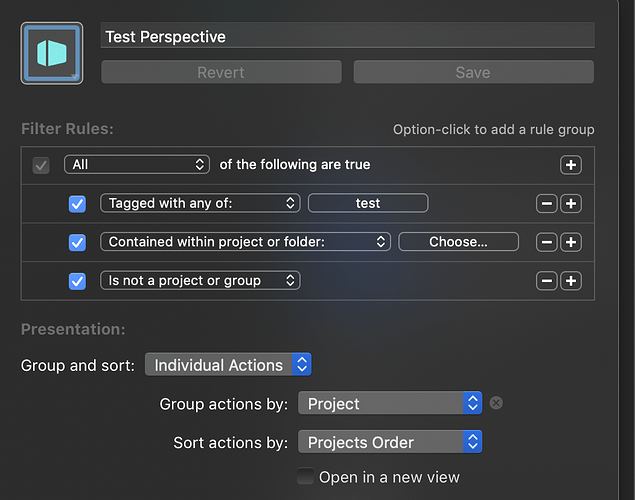 When trying to add a task like :
the task is added to the inbox and not to the project i have clicked.
Am i doing something really stupid?
Cheers,
Simon