Hi, I have a presentation on date X. When I set my milestone for that date X AND lock it AND it is on the last working hour of the week I get a violation.
The violation says:
This task is locked, but it can't begin on its current date because its prerequisites won't yet be completed.
This doesn't make sense since there is enough time for all prerequisites. See screenshots below:
Do I have a misunderstanding or is this a bug?
Locked task at the end of the workweek spills out a violation: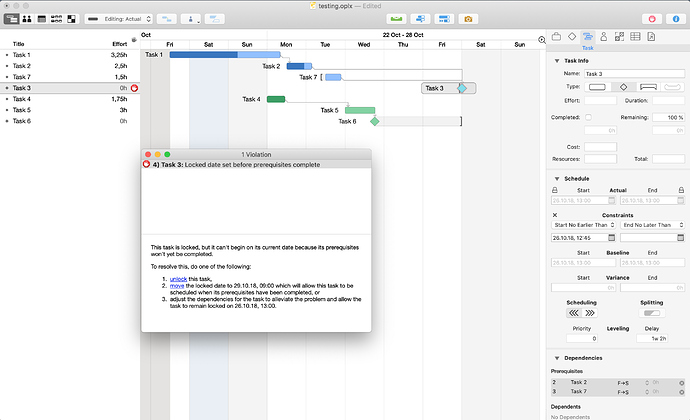 Unlocking the task removes the violation, but I need the milestone to be locked so it doesn't get moved by prior tasks. If the milestone is just a few hours before the weekend it is also is fine.
My Omniplan file: