I have my Google account set up and verified. I have no trouble publishing project tasks to the Google Calendars designated.
However, prior to doing that, I want sync to pull down availability of resources from the Calendar Server first. However, in this case I am unable to select the Google Calendar account.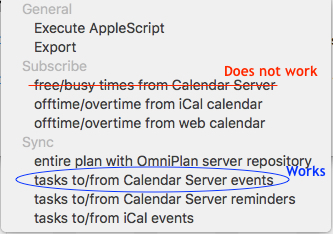 Anyone know a trick for this? Thanks!