Hi guys,
I want to create a perspective for my recurring weekly review project, but can't seem to add it and I'm not sure why. In the perspective view when I try to add it, the "Add to Focus" button doesn't light up and isn't clickable.
I've tried adding this particular project to other perspectives and it doesn't add. Here are the project details, is it because it's recurring or?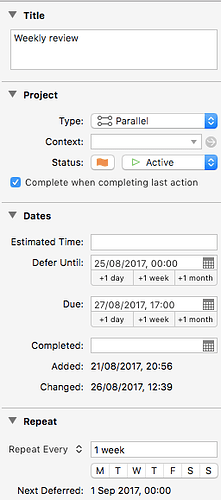 Thanks for you help!