I am not sure if this is considered a bug or maybe I am using this incorrectly.
I have a few projects that are assigned a due date, in this example, these are trips or events that happen on a specific date so I want that to be denoted on the project itself, not the items.
When I complete the project, meaning all items underneath it where completed early or on time, it still shows a little red "1" on my navigation panel (see screenshot.)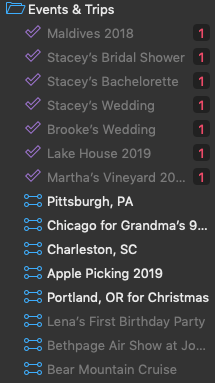 I tried searching but perhaps I was unable to come up with the correct search terms to remedy this anomaly!
Any help appreciated!