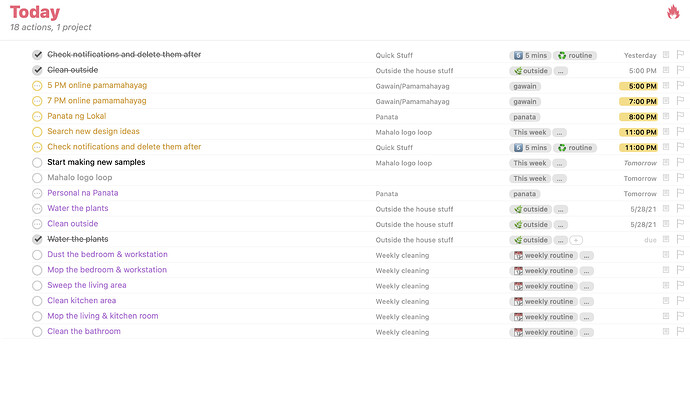 hello everyone! as you can see on my screenshot here, I have my own perspective created and I'm running some tests on how my setup should go. As I go and experiment I noticed that the tasks I've marked as completed still shows up and they're stacking.
But if I go to the specific project the tasks that's been completed are deleted/cleaned up right away. I tried to go to view but I don't see any option like "remaining or available" just the filters.
Is this solvable? I want to develop a system where I don't have to go through the projects and just look at the TODAY perspective that I created on my day to day. I hope someone here might know the solution. Thank you so much!