Hi everyone,
I have a HomePod and I like to use it to create reminders.
With the Homepod you can say "Hey Siri, remind me to buy bread" and store it in the Reminders inbox and then go to the Omnifocus inbox.
The problem is when we want to give details of the reminder: give an expiration time, give a deferred hour, and other details so it is stricter and you have to remember the order in which to say things and sometimes Siri doesn't understand me.
In short, I asked Omnifocus in a ticket to implement a feature that Things had using the shortcut app.
Create a reminder using the Shortcuts app. For this, you can create an app in Things like this:
And then you say, hey siri "remind me of a task" and it will start asking questions: task name, project name, start date etc … and you will answer Siri to each question, this is very useful.
For example, in Things app: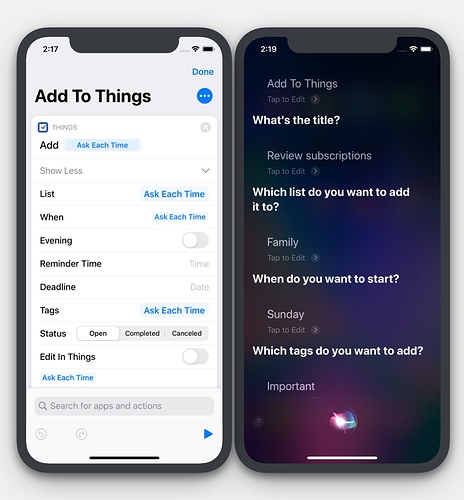 Omnifocus: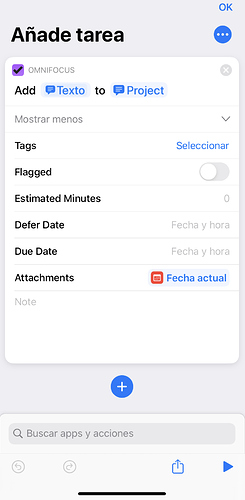 Omnifocus has integrated this in version 3.5. The problem is that I configure this in the ShortCut app and it asks me everything how I want. The problem is that when the conversation ends, he asks me, Do you want to add the task? I answer yes and he answers: ok, I won't.
I have tried to say yes, ok, add, ok … but he always answers me kindly: okay, I will not.
Does this happen to someone else? Can someone try creating this on their iPhone and tell me if it's a bug in my app or a bug in implementing this feature in Omnifocus?
Thank you very much for reading, greetings!