Hello
I have a simple resource group ("everyone") with 3 members (peter, sam, nicki) . I have a simple project with 4 independent tasks.
If I assign Task 1 to group "everyone", Task 2 specifically to "peter", Task 3 specifically to "sam", and Task 4 to "everyone", then when level the project I get improper conflicts: "peter" is assigned to task 1 (from the "everyone" group) at 100% utilization, but at the same time is assigned to Task 2 at 100% utilization. "nicki" is not assigned to anything.
If I swap the order of Task 1 (assign to everyone) and Task 2 (assigned to peter) , then nicki gets assigned to the "everyone task".
This seems like a bug inasmuch as OmniPlan is not checking resource allocation that happens below each task in numerical order, even though priority is the same (?) . See attached screenshots: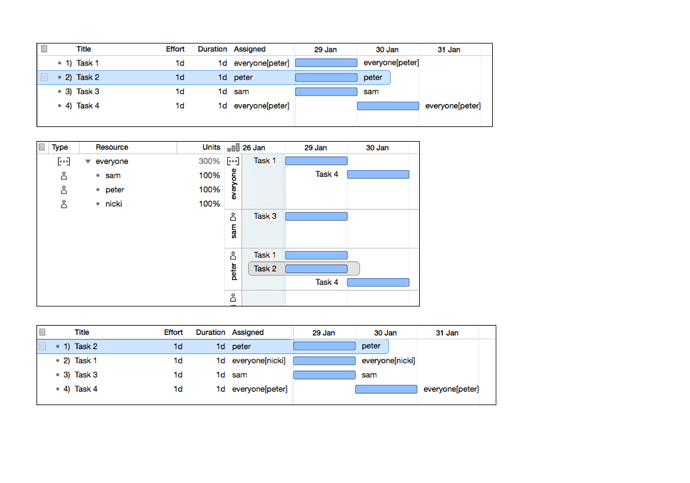 Is this a bug or am I doing something wrong ?