Hi Omni Group Forum,
I am using Omni Focus v3.2 on the Mac. Previously, long tasks were displayed over multiple lines even when they were unmarked. Now, they are cut off at the end of the line with "…". Like this: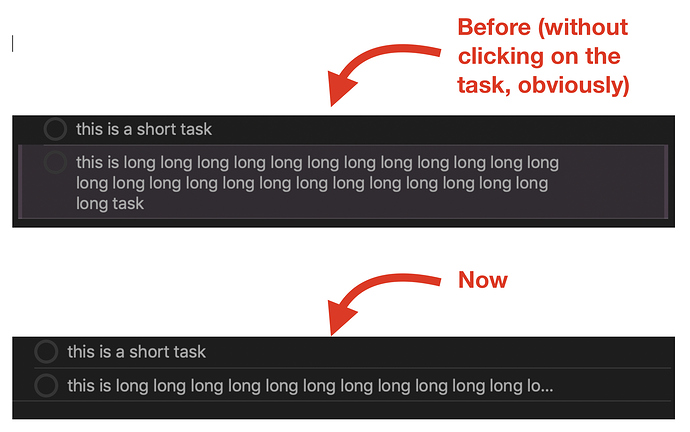 I understand that this gives most people a better, more condensed overview of their tasks. But I would like to change the viewing preference back to how it was before. Is there a setting for this somewhere in the preferences that I overlooked?
Thank you for the help
Anna