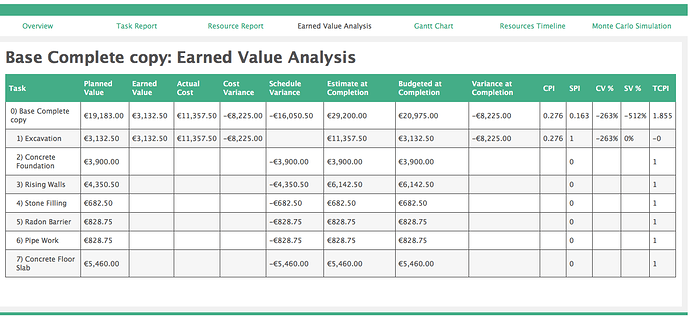 can anybody help me with the schedule variance?
Why is this showing up as an empty column?
I have updated my project and showed that the first task went over time and updated the cost to what it actually cost ? why is my planned value and earned value showing up the same?