During my Weekly Review, I want to tag those projects that I want to focus on this week with a "this week" tag. In the photo above, I did this with project "Increase knowledge…". The task associated with this project does not have a tag.
I created a perspective called "Big Rocks" that looks like this: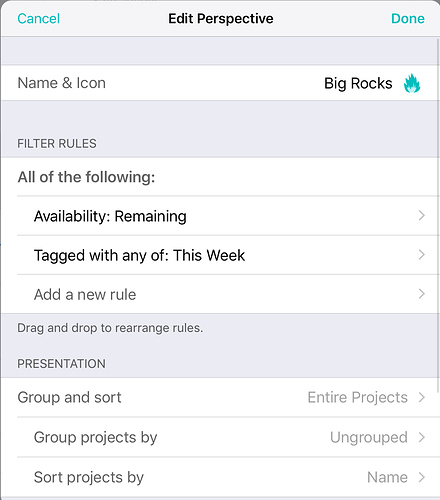 However, when I click on this perspective, only the project shows and claims "no actions" are associated with the project: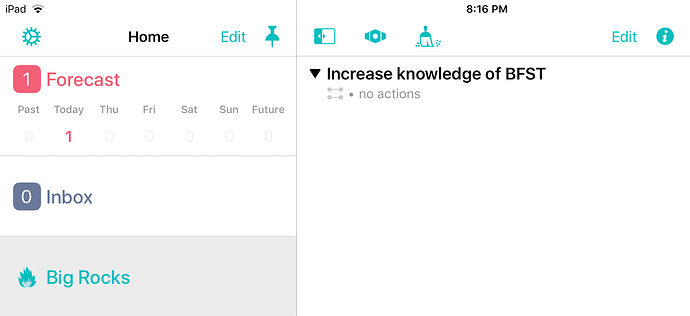 However there is ONE task associated with that project. Is this because the task does not have the "this week" tag? Is there a way to create a perspective where the project (with tag) and all associated tasks related to that project (regardless if the individual tasks have a tag or not) are shown in the perspective? Thanks.