Hey all, I've used OmniGraffle for years and love the product. I am curious would OmniPlan be the best product for me to do the following:
I have 4 projects/customers I have to juggle, weekly. I am NOT an MS-Project master, at all. In fact, I mainly just use Excel and OmniGraffle in my day-to-day work. I need to track customer hours per project I am trying to find out how to do this in OmniPlan. I want a Monthly view with a breakdown where I can insert notes for milestones.
Here is a screenshot of the excel setup I created. This screenshot (in the red box) shows the 4 customers and the allotted hours per day, followed by a sum total on the far right for the week.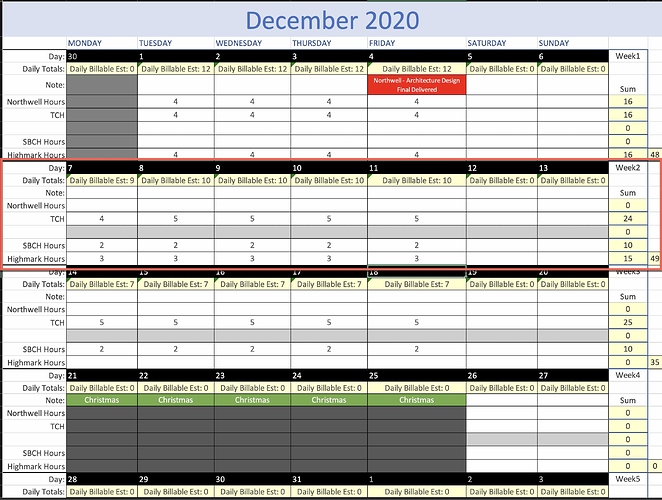 if there is an easy way of setting this up please let me know. I don't have time to learn a new product so I'm hoping this is basic.