Hi there,
Great to meet you all! I am a new OF user transitioning from Things3 and there are a couple of mechanics I am still a bit unclear on and was wondering if anyone could help out :)
Firstly, is there any way to get things deferred to the past to show up in the past view in Forecast? and if not is there any plan to add this?
Secondly, if I defer something and then forget to do it today, will it still show up in my today view below? but it wont show up in my forecast today right?
Finally, I am trying to set up a workflow where I have:
PastDefer:
Tasks that I did not get round to yesterday or the day before etc. and I want to be aware that I forgot to do them so I can do them today.
This is how I am currently doing it and I then collapse "Available today"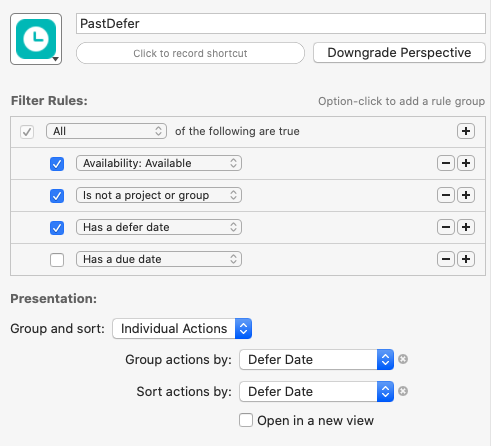 Today
These are tasks due today or deferred to today and is essentially a list of tasks I want to get done today.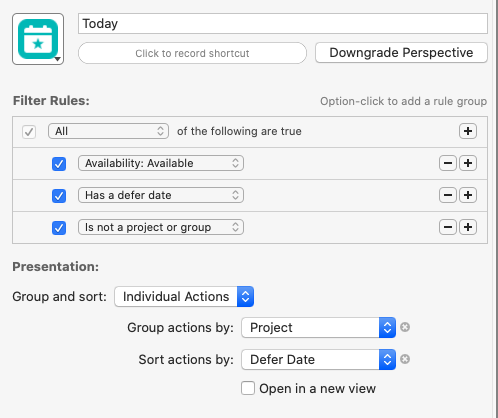 Is there any better way I could be doing this?
Sorry for the long and confusing questions but these are essentially my main questions after a few days on OF :D
Thanks in advance