I'm attempting to setup a perspective that delivers the outcome from the attached screenshot.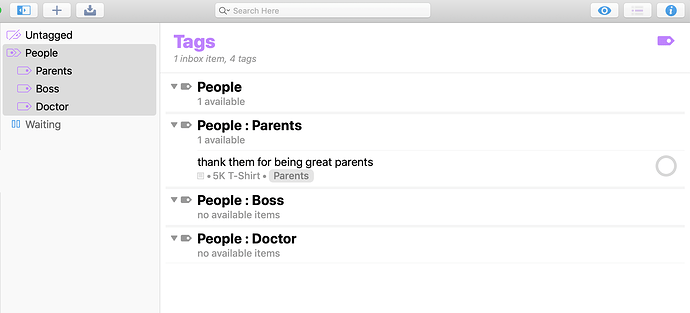 When I attempt to set up the perspective, it only populates tags that have actions as follows:
People:
People:Parents
thank them for being great parents
People:Boss
and
People:Doctor
Do not show up because they have no action item.
My goal is to see the parent tag and all the child tags regardless of the tags having or not having actions.
Any help is much appreciated.