There seems to be a mismatch between the mac and iOS version. It makes for a horrible experience when attempting to check off my list - Repeating Tasks don't get checked or disappear; they get a defer date - making it very difficult to see what's been done.
Getting a defer date on repeating tasks is, of course, correct, but my perspective shows "available' tasks. I'm used to omnifocus showing a check mark until I refresh/clear.
Am I doing something wrong?
Is this a feature, not a bug?
Or am I right and it's the kids who are wrong?
When I check the task as 'done' I get this: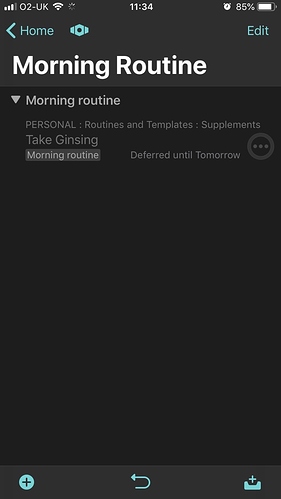 I'd post more images to explain, but I'm a new user :(