Hi
I try to use one or two tasks from OF3 and it looks like that is not possible to to use some the services of the right-click context menu.
At least none of the Devonthink ones work and when choosing 'Email Selection', OF3 tries to open Emacs!
The default email client is set to Microsoft Outlook.
Ant idea how to fix this?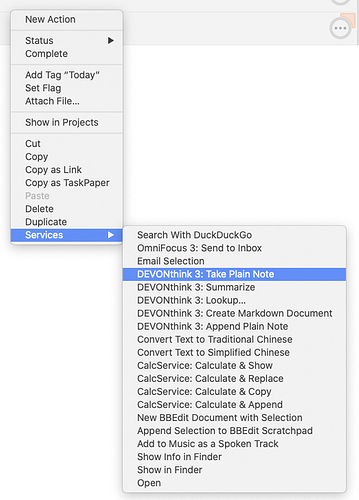 ---
Radu Pârvu