Hi, Omnifocus users.
I'm trying to set a unique perspective for a specific folder with different rules for its different projets.
But i don't really get the logic of the hierarchical levels of the rules, maybe the way they are visually "outlined".
I finally (!) succeed to do that for a set of three projects, as I wanted: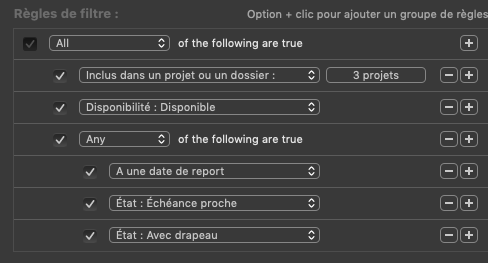 Now i'm trying to add, to this same perspective, different rules for three other projects (still in the same folder of course).
No way to succeed. I don't see where to put the next level of indentation, i don't see how the "option + clic" acts, maybe, or how the "tree" works.
When i add a new line for the three other projets, if i click on "choose" ("Choisir"!) and select three other projects,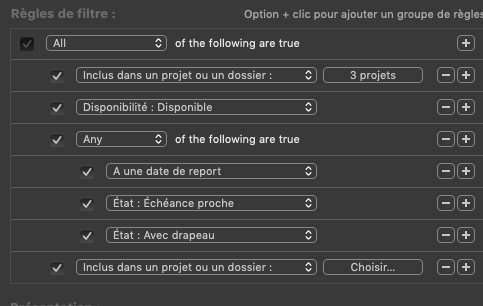 the perspective clears itself completely.
I guess it must be easy but i'm not a very logical guy, probably !
I would be happy if someone could help me ! :)