I would like to use OF more by keyboard shortcuts and w/o the sidebar or inspector. I imagine a future where I type ⌘1 to see the inbox, ⌘2 to see all the emails I need to reply to or write, ⌘3 to see all my tasks by tag, and so on.
The problem I'm having, however, is that sometimes when I type a shortcut, for example ⌘3 to show Tags, I see a tag that's been drilled down into. For example, right now I see this: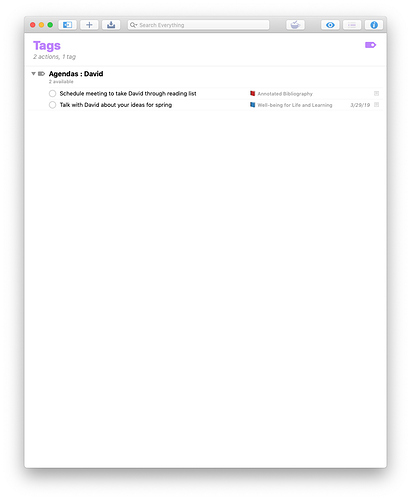 I can't figure out a way to clear this view and show all tags without evoking the sidebar and clicking on Tags so that it clears the focused view and shows everything. Is there a way?