Normally this works just fine but occasionally there is a problem.
I'll be adding an item in the Forecast perspective. I'll enter a Title, tab, enter a Project, tab … whoops. Why am I in the Due field? The Tag field is next but I can't tab there.
This happens, I'm guessing, about 15% of the time. The rest of the time when I tab out of the Project field I end up just where I expect, the Tag field.
In this perspective under view options I have Layout set to "Use Preferences" and under Preferences I have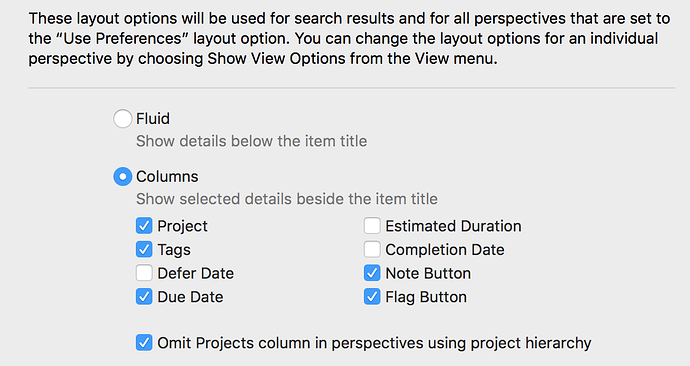 Anyone else ever see this? Perhaps I'm missing something in how I go about this.
Thanks for any insight you can offer.