So I recently upgraded to 5 and now I've got this large block of whitespace I can't interact with at the top of any document, new or converted. If I scroll, I can scroll it out of the way, and it doesn't seem to print, but man it is annoying. I can slap a 2x4 cross-wise in that space. Anyone have any idea what is going on there? It doesn't matter what them I use.
Here is a shot from "create new -> journal".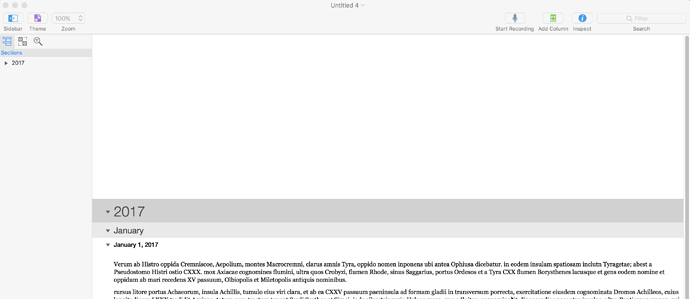 I haven't so much as clicked in there anywhere yet. So if anyone has some suggestions on getting rid of it, I'm all eyes because this is annoying.