I'm trying to do a perspective to show any action that doesn't have a "Home" or "Office" Tag. This Perspective Works: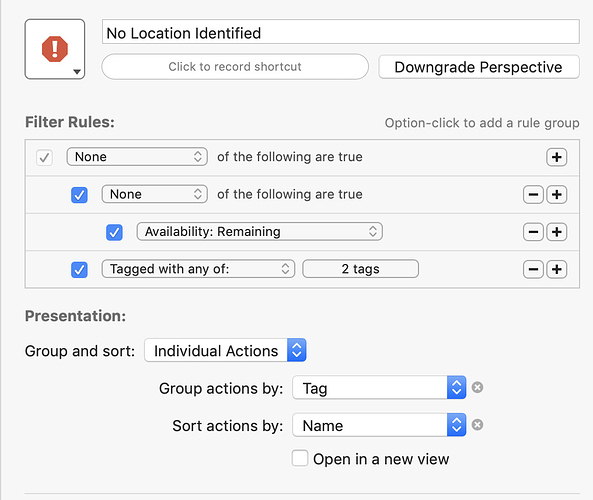 However, it also displays all my projects" that don't have "Home" or "Office" Tag. See below: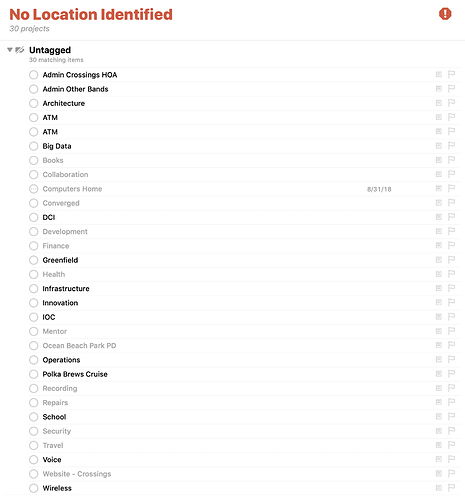 I only put tags on my actions. I'm trying to find a way to only show the actions in this perspective". I guess I can add an "ignore" tag to projects and then exclude that from this view, but I'm wondering if there is an easier way!
Chris