I'd like to create and align shapes that intersect with the midpoint of a line, specifically the midpoints of the perimeter of a triangle.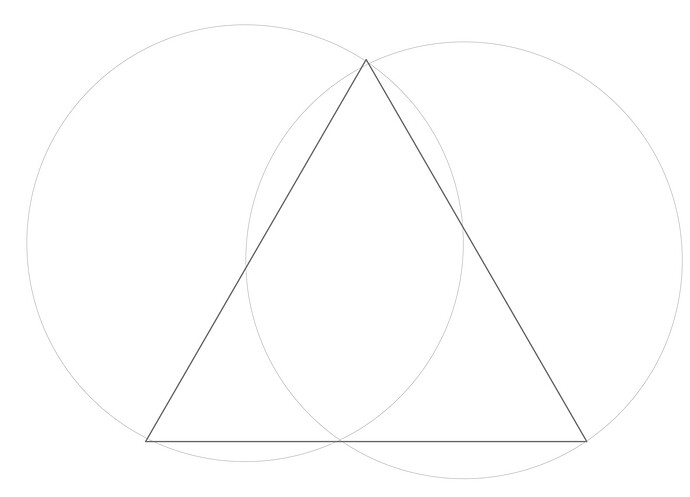 Something like this, except I'd like the circles to perfectly intersect the triangle midpoints and corners of the triangle. As you can see, my attempt isn't very pretty.
Any help as to how to get this precise would be greatly appreciated. Thanks!