GTD'ers who attended the GTD Summit in Amsterdam know it . During the Summit @DavidAllen unveiled some of his sketches of the killer GTD app user interface and later he send it to the GTD community.
I was able to (copy) build the setup as indicated in the drawings of David Allen at the GTD summit and I do think it comes close to the concept of David Allen. It is working on iPhone, iPad and Mac (the first two with Shortcuts and the latter with Keyboard Maestro). It shows how powerful the OmniFocus product is but also the power / impact the OmniFocus community has by sharing your automations here in this forum.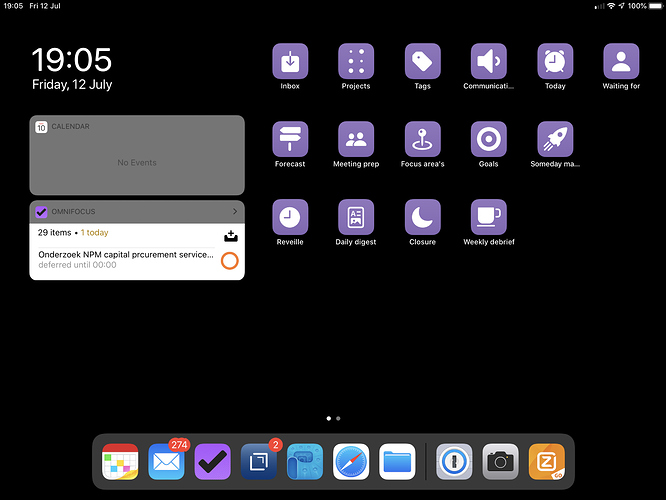 I am now working for a couple of weeks with this setup and I am very satisfied with the project it brought me back "to the roots" and made my system and daily work process much more simple. One of the general ideas of a GTD system is to keep it simple but somewhere I lost this concept. However the view and use is simple, setting it up is more complex.
I am opening this threat in the hope that you users will share your setup/ automations also so I can continuous improve my setup with your ideas and suggestions.
I have drafted a document about the setup, which can be found here: https://bertkruisdijk.wordpress.com/2019/07/24/david-allens-killer-gtd-app-system-brought-into-practice/
The structure is that I start with the screen print of David Allen, then show how I implemented this and share some links and screen prints for "the building blocks". With many thanks to David Sparks, Tim Stringer, Rosemary Orchard any many others for sharing their ideas. Yes, I used the concept of "copy, improve and paste" many times and I want to give tributes to those who helped and or inspired me.
Bert