Hi Everyone,
I'm relatively new to OmniGraffle and trying to understand how I can draw a shape where three of the four sides / segments define a rectangle and the fourth segment closing the shape is an arbitrary curve. In my early experiments with the pen tool, I've not been able to figure out how to maintain the linear segments I want to define while establishing the curve. Any suggestions on how to do this? I tried another approach using the line tool to build a closed shape but then noticed after grouping those segments that I could not fill the shape with an arbitrary color which I need to do.
Just to make clear the type of shape I'm envisioning, I've uploaded an example of what I sketched with the line tool.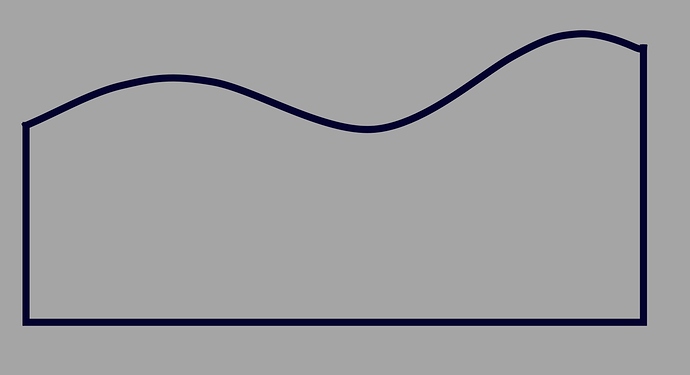 Thanks in advance for your pointers!
Chris