I've created a theme inspired by Evernote color. Omnifocus has always been making my eyes bleed and needed something softer while easy on the focus.
Due task is highlighted so I have no excuse for missing them.
Soon due are blue
I'm not quite happy with the left sidebar but for now it does the job.
Link to a simplified/focus enabled Screenshot
Detailed/Full Screenshot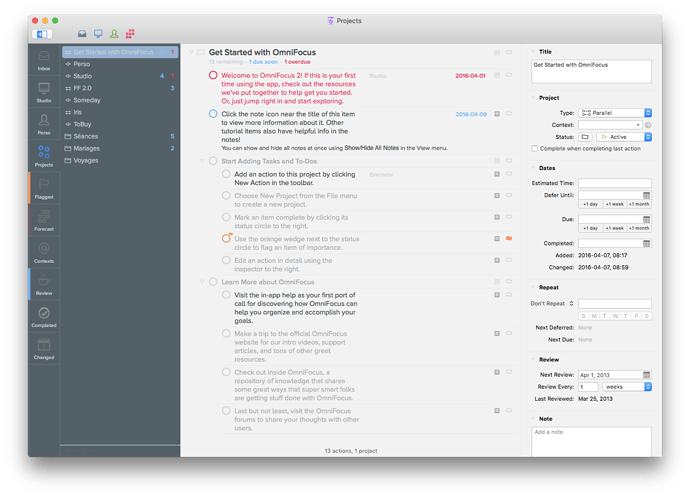 Direct Download
-
GitHub