One feature which I desperately need, and which would make OmniFocus 1:1 translatable to a project network diagram, is the ability to specify dependencies between actions in different projects. Such as in the example below: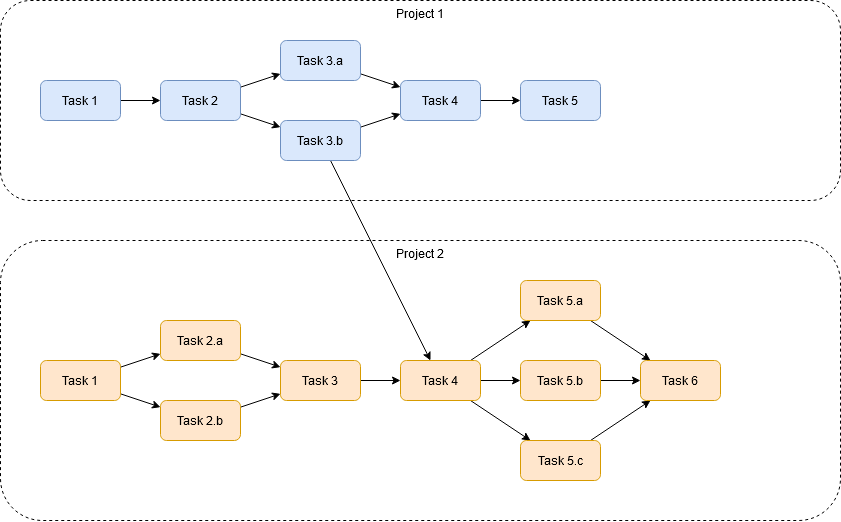 In my mind, this would work by creating a kind of pseudo-action in the dependent project (Project 2 in this example), that simply references the actual action, wherever it may be. Preferably, the referenced object could be of any type (i.e. project, action group, action), since the only important property to incorporate in the dependent project is the completion status of that object, since that dictates the availability of subsequent actions.
I believe this would be a much appreciated feature addition for many of OmniFocus' advanced users. I also think it makes a lot of sense from the perspective of OmniFocus' design ethos, which is largely based on the availability of tasks.