Sometimes the information associated with a task is in another application. Sometimes it is in a diferent part of OmniFocus. I want each task in Omnifocus to have a URL field, and if a URL is included then a link icon appears on the task, something like in my mockup below. Tapping on the link icon will then take us to the URL.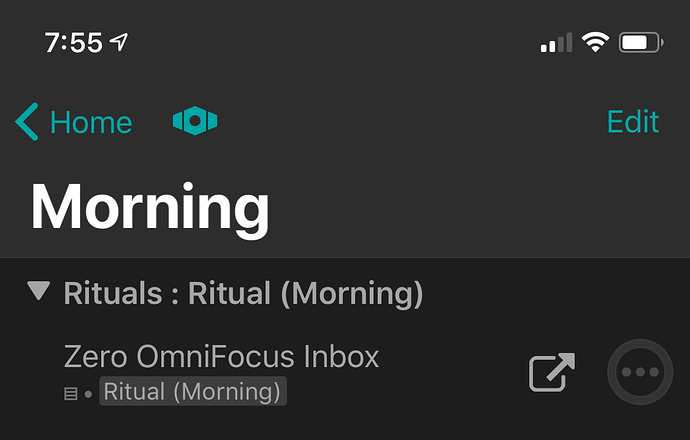 Why is this useful?
Firstly, we can link to web pages with further information relating to the task
Secondly, we can deeplink to other apps, like a document within Evernote, file in Dropbox, email in Airmail etc.
Finally, we can use it with the OmniFocus URL schema, so that, in the case of my example, I can include the URL: [ omnifocus:///inbox ] to quickly jump to my Omnifocus Inbox.
While URLs can already be put in to the Notes field, accessing them is fiddly, and requires unnecessary steps. When I'm working through my morning ritual, I want to be able to tap each link to jump to the information related to that task.
I'd love to see this added to OmniFocus 3 in iOS and Mac. cc @SupportHumans