I have been using ToDoist, (not as an OmniFocus replacement of course because its very basic for me), but to know its features, and two of the things that i liked and would love to see imlemented in OmniFocus are these.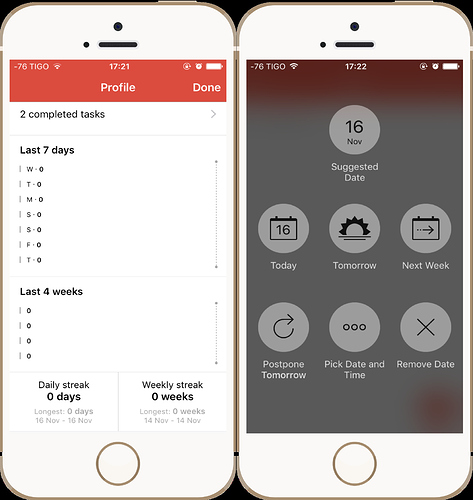 A system to know how productive we have been, in the lastest days.
and an AI (implemented Today) that can suggest us when to move our tasks easily.