If OO5 is open, and I click on the Script applet in the Menu Bar, it gives me these choices: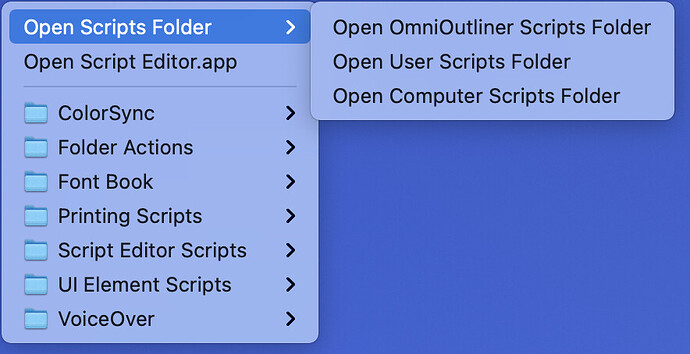 Unfortunately, none of those choices is where OO stores scripts, which is:
~/Library/Application Scripts/com.omnigroup.OmniOutliner5.
Why is this? Shouldn't the scripts be in one of the folders where the Script applet points? Or, conversely, shouldn't the Script applet point to where the OO scripts are stored?