Hot on the heels of OmniFocus 3.5's new extensions architecture and Shortcuts actions, we've started a public test of OmniFocus 3.6 with support for floating time zones. Frequent travelers rejoice! (Or even infrequent travelers!)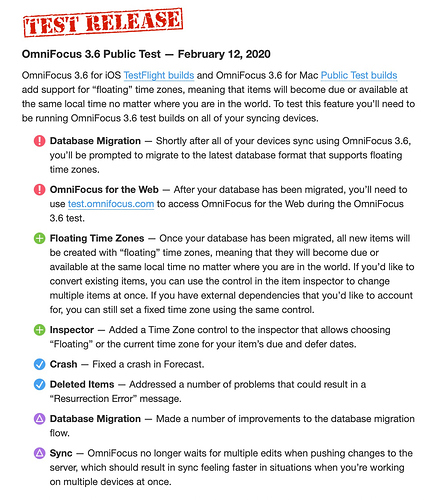 You can get the latest v3.6 test builds for Mac, iPhone, and iPad from our test page:
https://www.omnigroup.com/test/
We look forward to your feedback!