Per my earlier post, I've been struggling with Autolayout and large org charts.
I thought I'd found a method to simplify the process.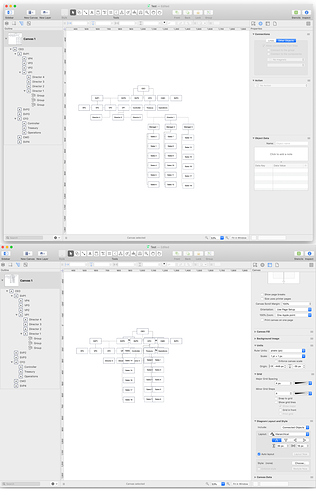 I turned off Auto layout then manually arranged the Sales roles under the Manager so reporting was clear and the chart didn't blow out horizontally. I grouped the sales roles from Manager down to the salesman, one group per manager, all reporting into the Director.
I assumed that Autolayout would now treat the Directors reports as three normal shapes. But when ALO is switched back on, the three groups jump to the middle of the chart. I don't understand why it's doing this.
Any advice on this? Can groups be used to tame AutoLayout, or is this pouring fuel on the fire?
rgds
David