Hiya all,
I'm trying to edit my own template and save it, some attributes are saving some are not, I really don't get what I am doing wrong.
Any help would be greatly appreciated.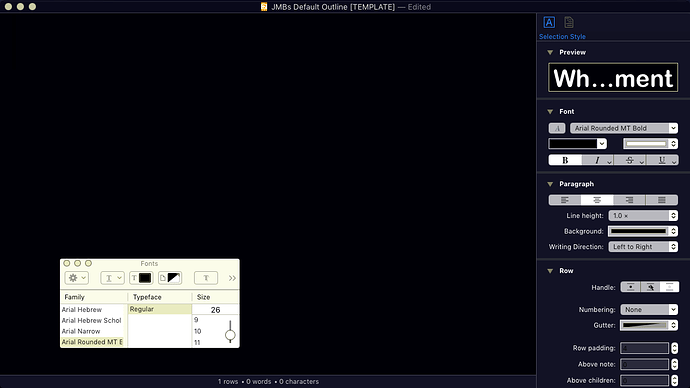 The trouble I'm having is saving Level 1,2 and 3 and Rows font size, its default is 26, I want to change it to 40, it keeps re-setting to 26 when I change it to 40.