How do I create a clean fill pattern to use in a shape? This is not a standard fill pattern, I want to define my own. I would like to do the following pattern:

and place it in a bezier shape (pen tool) so I could use around/behind other shapes as in: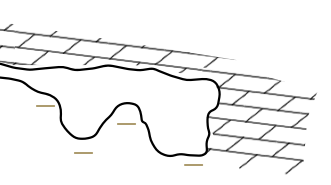 This works but I have lost crispness going from the pattern to the fill because I had to do a screen shot and use that as the fill.
Is there no way to create a repeating vector pattern?