Hi, I've seen here and there that a few people are using emojis in their project and folder names so that they stand out a bit.
Using icons / emojis in project or folder names is pretty cool.
However, when clearing my Inbox I want to add items to projects filling out the corresponding field and not by dragging it with the mouse. But what happens is, that somehow I just see the icons and the actual name isn't displayed. See attached Screenshot for clarification. There I just see the Icon used in the name of the parent folder. If you just use an emoji / icon once that maybe would work, but in my case I want to use the same Icon for different projects.
Did anyone else into that issue? Do you have a solution or workaround? Thanks in advance,
Juan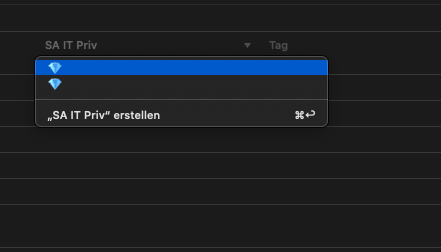 ok, for clarification here are two more screenshots:
Folder structure:


Clearing the inbox: