I paste screenshot of same *.png image added in a powerpoint slide and in omnigraffle canvas. Since 7.11 the omnigraffle rendering for the images is exceptionally poor. Would you fix it back as it were before 7.11?
I'm just hoping that this image upload does not convert the screenshots and change the resolution…
Here is the comparison, in where in both applications original image is of same size (same width in the application) and with same scaling (100%).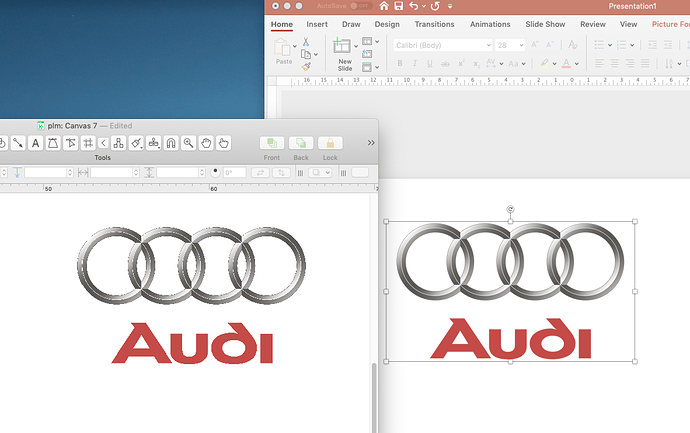 This is very easy to replicate, so please try yourself.