So, I organized my projects by folders. For example: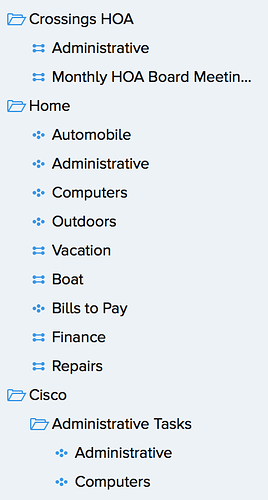 The problem with this is that when I do a review, this appears as:
Administrative
Monthly HOA Boar
Automobile
.
.
.
Administrative
Computer
It becomes very difficult to know which project I'm actually reviewing.
Is there anyway to have OmniFocus prefix the names of the folder structure under the Review process so I can see what the project is?
Thanks!