iOS can't open .ooutline "file package" stored on dropbox. It sees it as a folder and just opens the folder. Is
I author my outlines on macOS using OmniOutliner 5.2 Pro (v184.4 r300005). I use the "file package" format, because plain text searches are an essential part of my workflows. Dropbox is my cloud storage solution.
I want to be able to access these outlines while mobile on my iPhone. I just installed iOS OmniOutliner 3 (3.1) Pro. I'm unsuccessful in opening these outlines.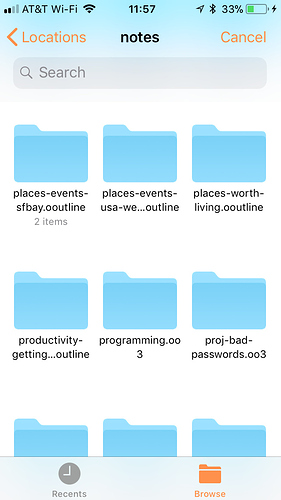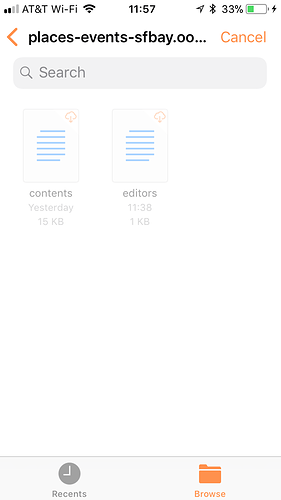 Additional Details: I tried copying one of these outlines to iCloud and iOS Outliner 3.1 was successfully about to open it there, but iCloud isn't a cloud storage product I'd consider using without its file level revision history.