Once I've decided to do tasks on a particular day, I often want to get them done before/after specific calendar events (e.g., write report before meeting at 1pm). Omnifocus currently allows calendar items to be shown underneath tasks in the Forecast view, but I wonder whether other people agree that showing the calendar items inline based on due dates, as in the screenshot below, would be a better way of visualising what needs to be done by what time in the day: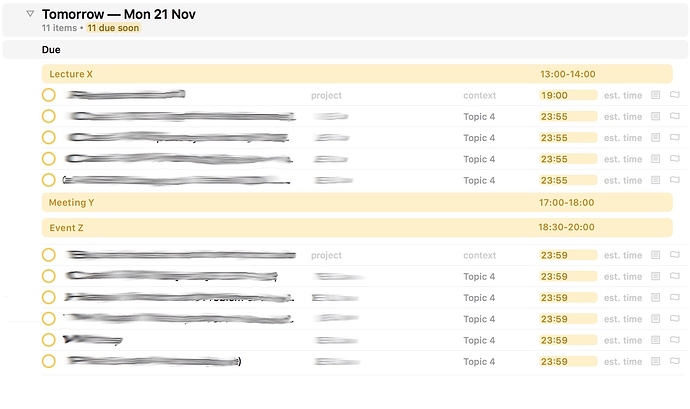 (Obviously the idea is that the time due would affect the relative position of the tasks, but I couldn't be bothered to do this for the mock-up.)
Thoughts? This seems more useful to me than having the calendar events tacked on at the bottom.