Today's little mystery…
An update for OF2 appeared in the App Store this morning - version 2.22.4.
However when I try to install, I get the following message: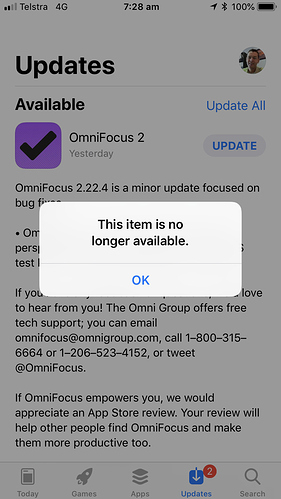 Yet the update stubbornly sits there as being available and the app store app retains a badge count on my home screen. If the update was pulled, why does it persist?
Curiously, the release notes in the 2.22.4 update mention a fix for OF3: "Fixed a problem where perspectives created in OmniFocus 3 for iOS test builds could sometimes get corrupted."