Trying to update OmniFocus for MacOS, version 3.12.2 (v149.17.43).
I'm getting this error. Obviously I'm not proceeding with the install…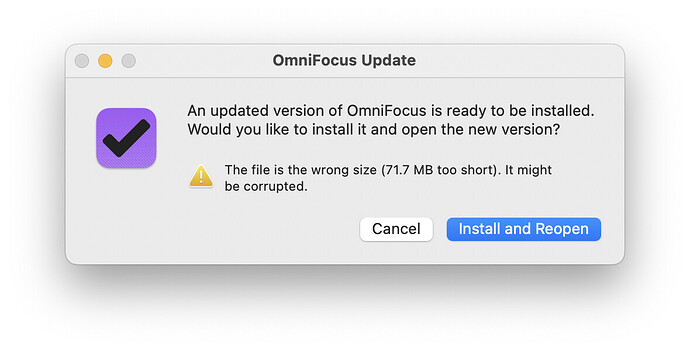 I am getting this same message. Skip
Yep - same here. Have provided feedback.
I initially had the same error but I just tried to update again and this time it worked.
Omni posted about this in the Slack channel today.
The error should now be resolved. :-)
This topic was automatically closed 30 days after the last reply. New replies are no longer allowed.