Hi everyone,
I've been using a new strategy in OF to fit my mental model of how to get things done and wanted to share. I call it "Baselayering."
Right now, I sort my projects thusly: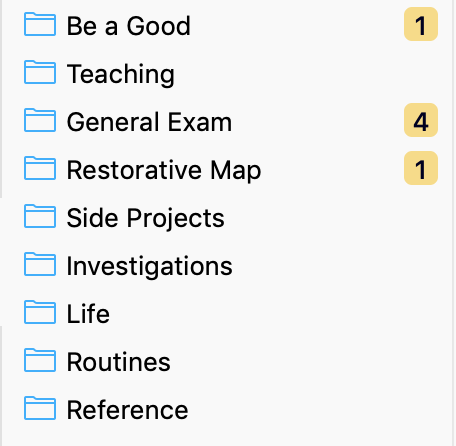 For many of my main folders, I've also created a project called Baselayer. This project receives all the misfit tasks that don't fit into a pre-existing project and are not new project-worthy.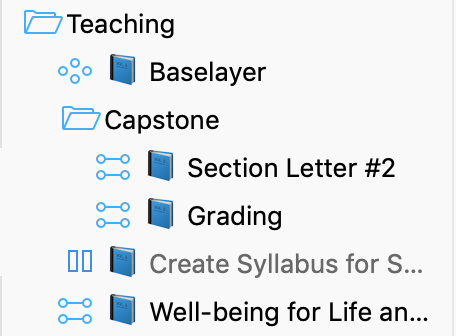 When I create a misfit task, I put it in the relevant "Baselayer" project. These projects are distinguishable from each other because I also use emoji to visually assign color to various areas: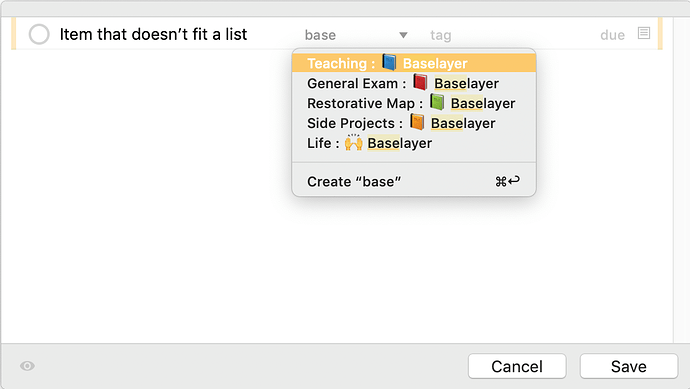 This has been a huge help to me because it's meant less GTD-style management of my tasks. I can capture ubiquitously (a feature of GTD I like) without spending so much time managing the categorizing of everything and figuring out how I'd frame a "next action," which is often too granular for my project management style.