OmniFocus 2.3 is now in public test, with a "Custom Columns" layout option and title folding: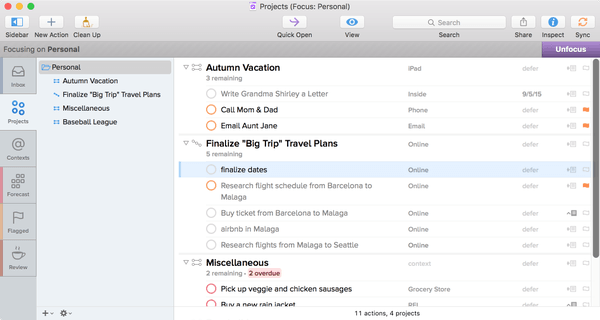 This replaces the temporary "compact layout" option with something which is much more flexible (letting you hide and show various columns) and which can be customized for each perspective.
Enjoy! You can download the new test builds from http://omnistaging.omnigroup.com/omnifocus-2.x/.