Hi
I love omnifocus but find a couple things that are annoying about it, Could you please help me figure out if there is a solution to these?
Whenever i shut down my computer, omnifocus always needs to finish syncing, which usually takes a minute or two (even when i havent made any updates to omnifocus database). I would prefer if it synced before i shut down computer so that i wouldnt need to wait for it every time. Is there any way to make it sync automatically before i shut down or speed up the sync process so this doesnt happen?

Often when i am typing notes in omnifocus and using links, it makes it so that all text that i type after a link is still hyperlinked, even when i want to type in regular text. Any way to fix this?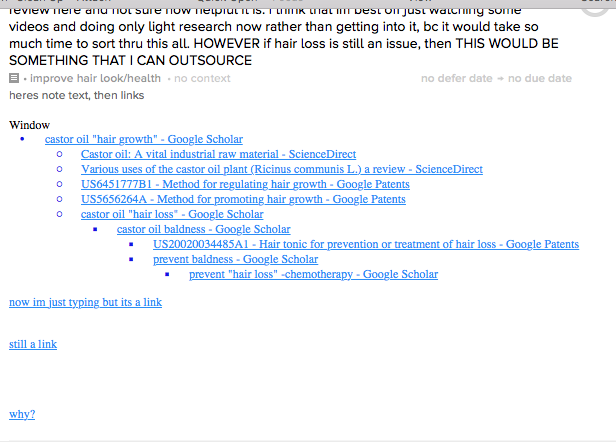 2b. Sometimes when i copy and paste notes with links out of omnifocus, it messes up and only pastes a portion of the full note, for example the whole pasted note will only be one link. It requires me to paste it peice by piece in something like evernote before i can copy and paste it all together into a different app. Any way to fix this?
Thanks, Dan