Hello,
I'm trying to use an Apple shortcut that used to work and now doesn't. Here the error message : "The operation couldn't be completed. (com.apple.reminderkit error -1.)
Here the script: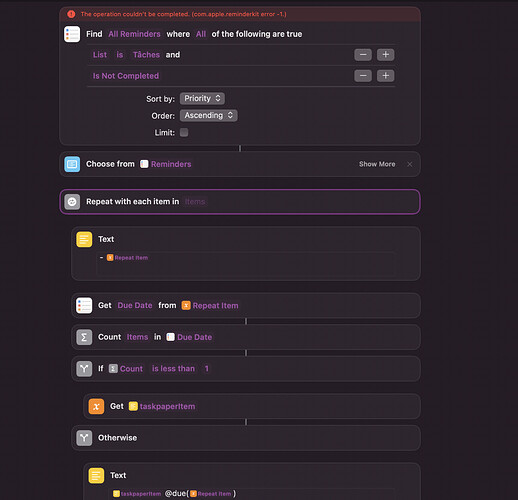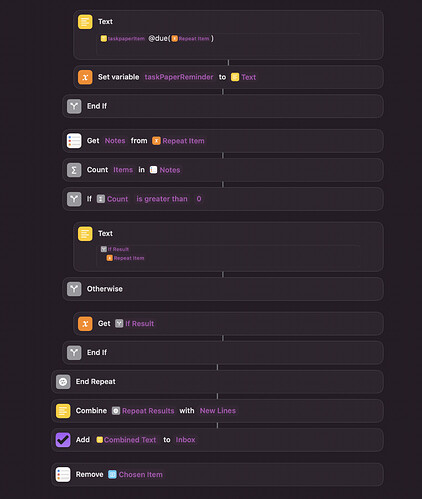 Can anyone help? I'll try to fix via the Shortcut User Guide, but I don't see what's wrong with it.
Thanks!
JL
PS. Note that the repeated "Text" lin in the middle is only one line in the actual script.