I know that this is basic, but repeating tasks never seem to do what I want. In this case, I just want a task to reappear one week after I last did it, and become available a few days before that. I have this:


and at this time

I click "Complete" and I get this,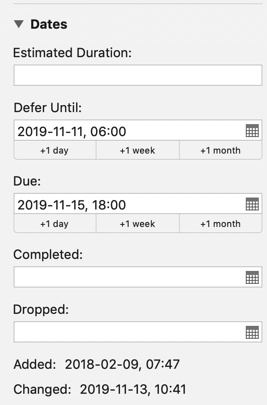 which is scheduled for one week after the scheduled completion date, not the actual completion date. What am I doing wrong?