I often wish I could have an object/group in OmniGraffle where when I expand the object, not all of the pieces scale with it:

I've come away with the belief that this isn't possible in OmniGraffle, except I was just resizing a sequence diagram element and it's showing the behaviour I desire: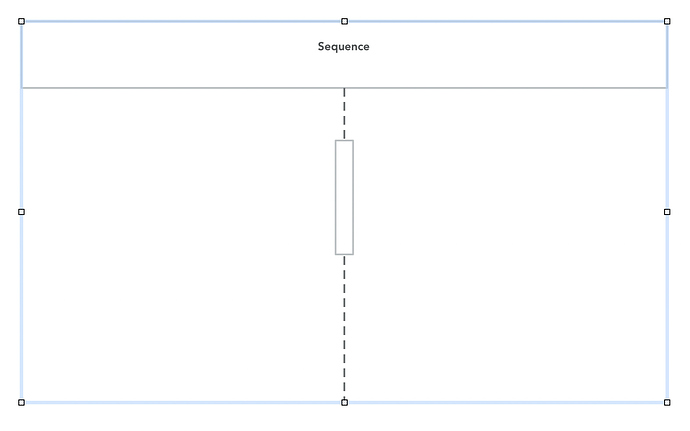 When I expand the width of the "Class Role" object, the class box at the top expands, but the box on the line does not. Why, and can I reproduce that in my own objects? Is there a name for that capability in OmniGraffle that I can look up in the help?