In Omnigraffle on mac I have drawn a large square, written a long text description inside. Rotate text 270 degrees. When I resize the shape to be a narrow and tall rectangle the text starts wrapping even though with the rotation it easily fits in the shape.
Should I be rotating the text differently checking some other options or reporting this as a bug for text wrapping measuring in the wrong direction?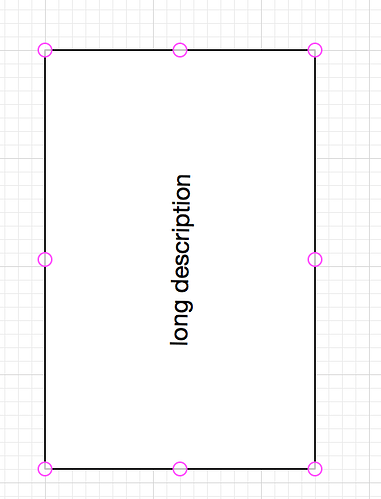 NB: I have images showing the issue but as new user can only submit 1.