I'm trying to understand how to properly use Resource groups.
Say I have two workers at 100% efficiency in a group:

Then I have a task with an effort of 2w (10 days). If I assign the group to the task, should the duration not be cut down to 1w?
Right now, the assignment always seems only to use 100% out of 200%, I imagine I'm missing a setting somewhere, or is it because I only have the standard plan and not 'pro'?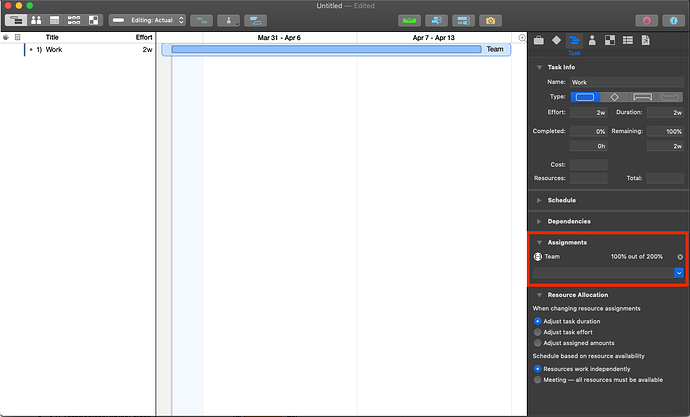 I am on omniplan 3.11.2 (v199.9 r327270)