Anyone made a Solarised theme yet?
working on it, might finish it this weekend.
Hey @Teiki, how's the Solarised theme going? (also praying for a dark version)
@codysan There's another thread with a Solarized Dark Theme by @copper here, so that might be what you're interested in. :)
solarized light and dark
dark theme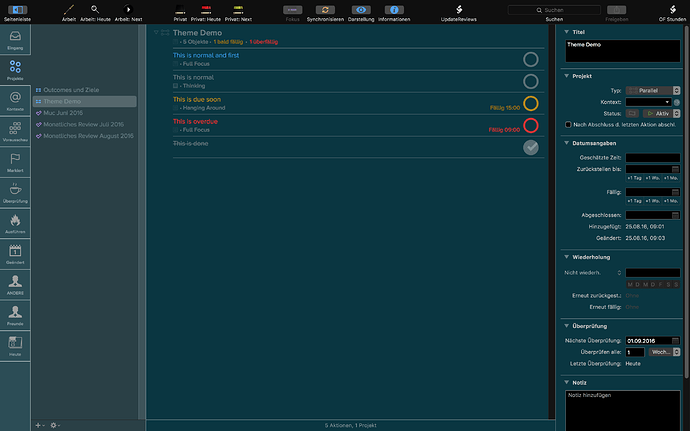 light theme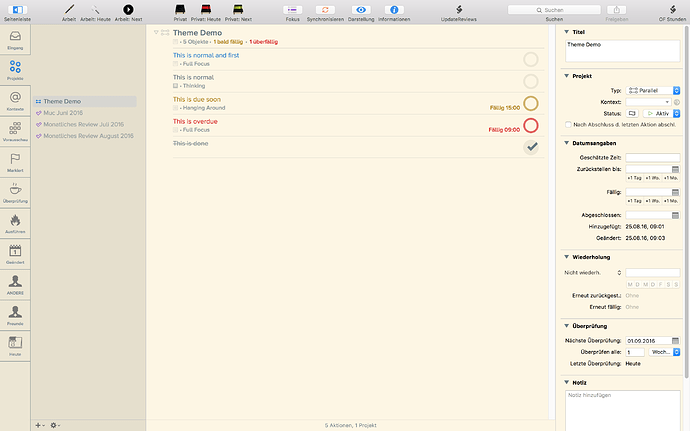 Here you go, thanks for the kind reminder for building that thing :-)
It's based on the brilliant color palette of Ethan Schoonover
Hope you all enjoy it!
Hi
How does one go about installing a plain text file theme into OF2?
i'm not shure what you mean?
An OF style that looks like a plain text file? -> This seems an interesting idea :-)
Or a Stylesheet with a .txt extension?
If you mean the later one, just rename the file to .ofocus-style…
Hope this helps
Teiki
apologies. I downloaded the zip files and it worked. the solarised dark theme is pretty cool.